You can't sleep. You're exhausted. You struggle to focus on what matters… even 2 hours of sleep a night sounds irresistible right now.
But that's not happening for you… is it?
I think I know you. You're the kind of tired that feels heavy and weary to the bone. Sleep dodges you, and you don't understand why. If one more person comments on how tired you look, you may just explode (or most likely implode), causing other health-related troubles.
Lack of sleep is seriously starting to affect your life
You want to feel rested to enjoy life because, let's be honest, every day is a struggle right now.
You want to feel pumped up with energy. You want to feel inspired and activated so you can function and get through your day – without needing to be propped up at the coffee machine waiting for your next fix (we've all been in that jittery place – It isn't pleasant!)
Oh, you're in the right place, insomniac!
That's where I come in.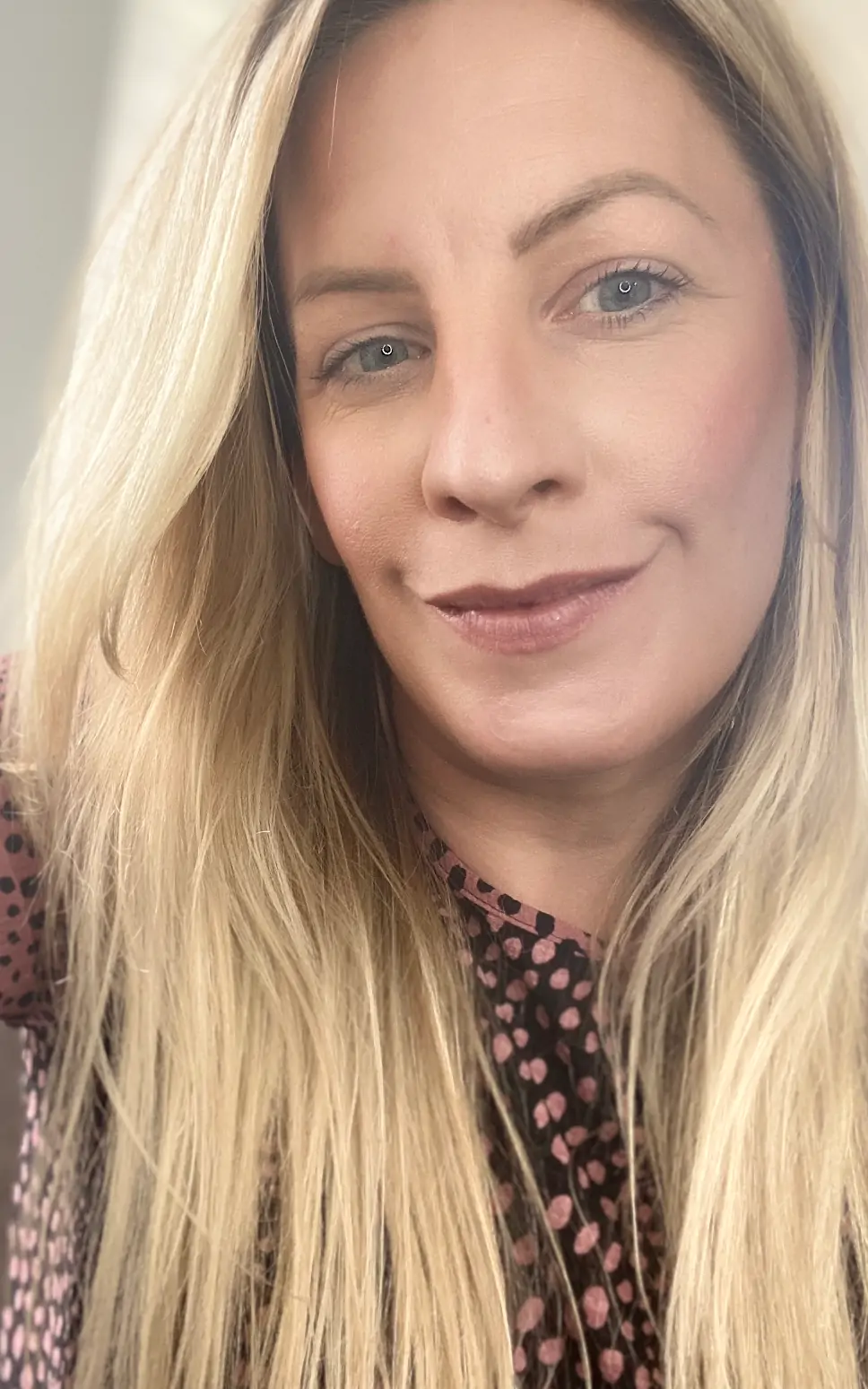 …a clinical lead, therapist, hypnotherapist and sleep consultant. I help professionals and entrepreneurs overcome their sleep issues using a combination of therapy, science and energy work. I help people sleep easily to wake feeling refreshed, energised, confident and focused… without the overwhelm!
SO HOW DID I END UP HERE?
I was in your shoes only a short time ago, so I know what it feels like to try and function on little to no sleep. 
It's an off-kilter feeling like no other – you know the sentiment!
I struggled for a long time before I was diagnosed with insomnia. 
I was stressed. 
I was burned out. 
I couldn't see how I had ended up here. In a place of drinking whiskey before bed to try and sleep! I didn't feel great the next day, I can tell you! Then the vicious cycle continued, and I was back to square one, trying to function throughout the day. Crazy right? 
I averaged around 4 hours of sleep per week, and my life started to crumble – I couldn't stop crying. I begged my GP to help me as I thought it was work-related stress; I didn't realise how bad it was until I saw the horrified look on my GP's face – this doctor thought I was at breaking point and was clearly concerned for my well-being.
The doctor wanted to prescribe sleeping pills, but I knew this wasn't the road I wanted to travel down.
I've witnessed too many times what sleeping tablets have done to people throughout my career in mental health. They just don't work long term – not to mention highly addictive.
So rather than shove tablets down my throat, I knew I needed to look into myself a little deeper. I'm acutely aware that we are born to sleep. We're not born insomniacs, so I knew I could resolve the sleep problem.
I knew I needed a roadmap to the root cause of my problem.
It became my mission to seek out the right therapy for me to uncover the real reason I wasn't sleeping. I believe sleeping tablets have their place for the short term – but they're just like putting a plaster over a 3rd-degree burn and expecting it to heal. It's not likely, right?
Many people being treated for mental health are pacified with prescription medication more often than not. At best, they're offered help with some basic sleeping strategies, with any mental health issues like anxiety or depression taking precedence.
Ultimately, their sleep was waaay down on the list of basic needs to function as a human being. I didn't like what I saw, so this, combined with my sleep issues, got me thinking… sleep is how I want to help people. 
To be of service and help people regulate their emotions and optimise their life through good quality sleep.
Before work with Leanne i did not feel good the most of time. Suicidal thoughs and drugs use were on regular basis. As i had traumas since very young age.

Now I can finally spot the things that I could not seen before or were punished sometimes unconciously by myself. There are not enough words I

could tell them for the appreciation they have made with me. Thank you for support and trust in me if there would pop up anything new in me I would not go anywhere else as

I was before, during and after the session excessively satisfied.
I made an appointment to see Leanne because I was suffering from really bad sleeping problems. This had been going on for many years. When I first spoke to Leanne, I knew I was in safe hands!

Her humour and warmth made me feel at total ease. Leanne found the root cause of my sleeping problems and I am absolutely delighted that after 6 weeks of my session with her I am sleeping so much better! It's such a relief.

Thank you Leanne so much.
I enjoyed working with you and meeting you.
You have been the most confident therapist I have had yet.
Super professional and it seems like you have been doing it for years. Please do get going and do this as you made me
feel so cared for and safe to do the process and you took your time and listened and I felt like a really mattered and that I was truly heard.
SLEEPING SOUNDLY IS YOUR BIRTHRIGHT
I created this business, so insomniacs like you (once was me) don't have to dread going about your everyday life. Because feeling exhausted all day is anxiety-inducing nonsense that spills over into other areas of your life… like your relationships, for example!
I help savvy, professionals like you to become high achieving, compassionate pioneers in your field – by getting the sound sleep you need to become the changemaker you are.
There is another way to achieve high-quality sleep instead of functioning in a self-medicated induced level of normality.
TRANSFORMATIONAL THERAPY IS THE SECRET SAUCE TO YOUR SUCCESS
After discovering a transformational therapy that helped me understand why I was struggling to sleep, I knew I needed to learn this unique therapeutic approach to help my clients. So, that's what I did! I studied advanced hypnotherapy, CBT, Psychotherapy, NLP and energy work to produce some pretty impressive results so far in my career as a sleep consultant.
I'm also an award-winning clinical lead within the NHS with over 15 years experience of working within mental health, supporting both adults and children. As my story states, I'm passionate about helping others resolve their sleep issues as I too know how sleep (and lack thereof) can significantly impact your life.
You probably clicked on this page to learn about me, so… 
Here are some fun facts:
I LOVE to laugh. Our work together will be transformational, but there will be times when we laugh it out together too. Humour is good for the soul!
I once jumped out of a plane in the Grand Canyon! Eeeek I know! This began my love affair of skydiving and I've jumped many times since.
I'm not a fan of oxtail soup…eurgh!
My pug Reggie is THE cutest dog ever – but then again, I am biased. But he is, though.
I have travelled all over the world including Australia, Thailand, USA, Croatia, Bosnia, Serbia, Montenegro…but swimming with turtles in Greece was something pretty special.
Believe it or not, I eat cheese but I generally dislike most dairy foods.
You landed here because you're exhausted… and you've tried EVERYTHING
.
Now let's be real…
Looking at yourself deeply to find the source of your discomfort is HARD WORK. 
I get it. 
And why I am with you every step of the way…100%. Together, we look at what's keeping you awake AND empower you with a damn good life.
I'm so glad you're here!